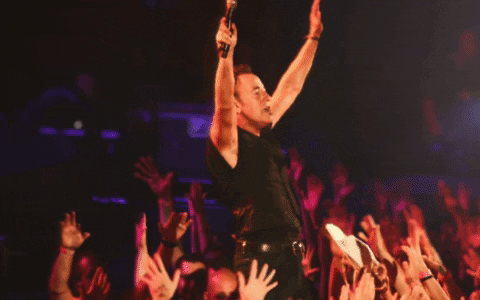 We miss concerts. Our last one was six months ago (
Tenacious D at le Zénith
) so this playlist is the next best thing to actually gathering in a concert hall and rock out to your favorite band.
Over seven months ago we shared the first instalment in our Great Live Performances playlist series (it can be found
HERE
). Today we are back with an epic, gigantic, overblown, mammoth seven-hour monster playlist. There is no real theme to it, but we've kept it mostly to the Rock idiom. Sure, some is Blues-Rock, some is Pop-Rock, some is Prog-Rock and some is Hard-Rock... But it all rocks.
All of the performances feature epic, over-the-top, extended solo sections, the kind of which you would find on those beautiful 1970's double vinyls with gatefold sleeves. You know the ones:
Made In Japan
,
Live and Dangerous
,
YesSongs
,
Alive II
,
Comes Alive
,
Double Live Gonzo
,
Space Ritual
,
Live! Bootleg
,
Before the Flood
, etc.
Put on your earphones, grab a beverage, sit back, close your eyes and pretend you're there, in the crowd. Until we can all finally stop pretending and live it for real again.